The field of health informatics is rapidly growing as new technological innovations streamline the acquisition, storage, retrieval, and manipulation of biomedical data. Many new careers rely on a comprehensive technological knowledge of all the aspects of health informatics, and this field represents one of the fastest growing and most lucrative options for those pursuing a healthcare education or changing healthcare careers.
What does Health Informatics Entail?
In 2004, the Office of the National Coordinator for Health Information Technology (ONCHIT) was created with the goal of encoding all health information across the United States within ten years. This has radically increased the demand for professionals who understand the mechanics and design of health informatics technology. Health informatics generally involves using information technologies to deliver healthcare services. These services can be research oriented, clinically oriented, or nursing oriented. There are a number of subspecialties under the umbrella of health informatics, including clinical and clinical research, community health, and nursing informatics. In each subspecialty, the focus of information specifically addresses the data needs and issues of that field. For instance, nursing informatics gathers and processes information relating to nursing outcomes, standards, and procedures, while clinical research informatics uses the foundations of health informatics to design protocols, manage patient recruitment, and insure regulatory compliance in research studies.
Health Informatics Technology
Forbes reports that "one of the most robust investment categories for investors in start-up companies is healthcare technology, or healthcare IT."† Most of this growth in the health informatics industry has been sparked by the Affordable Care Act, which includes a mandate for digitizing health information. Thus, this technology generally conforms to what is used by other kinds of IT managers and systems; however, the focus is on what promotes healthcare service provision. One leading technological innovation at the clinical level is the telehealth platform, including not only teleconferencing between patients and health care providers, but also patient education services and health apps.
Health Informatics Education
There are Certificates in, and Bachelor's and Master's level degrees in health informatics, and many of these degrees are offered in an online format as well as in traditional college classrooms. A Certificate in Health Informatics is awarded after the completion of 9 credit hours in the organization and social issues, and planning, organization, and management of healthcare informatics. †† A Bachelor's of Health Informatics revolves around core courses in Healthcare Data Management, Software Development, and Database Design and Management, as well as Ethical Considerations of Healthcare and Medical Terminology. ††† A Master's degree intensely focusses the student on the practicum of managing a health care information system. The curriculum includes courses in The Healthcare and Public Health Landscape, Health Information Legislation, Privacy and Security, and Leadership and Strategic Management in Health Settings, to name a few.*
Health Informatics Careers
There are a number of career pathways opened by a certificate or degree in healthcare informatics. USF Health lists the following six career specializations:
• Health Informatics Consultant: updates networks, provides training, and monitors systems
• Health Informatics Director: manages stakeholders and constituents, organizes training, and organizes the flow of data across divisions
• Nursing Informatics Specialist: provides nurse training in changing protocols, designs and applies software applications, analyzes logistics in direct patient care
• Chief Medical Information Officer: effective flow of information, construction of IT systems, training of IT teams
• Electronic Medical Record Keeper: data input and coding, data management
• Healthcare IT Project Manager: coordinates and maintains communication with project members, oversees the larger complicated projects involving technology advancements.**
Salaries in Healthcare Informatics Careers
While salaries for each of these career specializations will vary by job classification, in general the health informatics salary ranges from approximately $33,000 per year for Administrative/Clerical Support personnel, to a midpoint of approximately $65,000 per year for a Compliance Officer, to approximately $97,000 per year for an IS/IT Director.*** Yearly salaries also vary significantly by organization type, with a home health or hospice setting providing a salary of approximately $41,000, an acute care hospital paying approximately $55,000, and a consulting service salary reaching approximately $81,000.***
† http://www.forbes.com/sites/kaykoplovitz/2014/02/04/healthcare-it-an-investment-choice-for-the-future/, accessed 2/5/2014.
†† http://www.drexel.com/online-degrees/information-sciences-degrees/cert-hci/curriculum.aspx, accessed 2/5/2014.
††† http://www.snhu.edu/online-degrees/undergraduate-degrees/healthcare-informatics-BS-online/curriculum.asp, accessed 2/5/2014.
* http://mshi.uc.edu/, accessed 2/5/2014.
** http://www.usfhealthonline.com/resources/career/health-informatics-jobs/#.UvJfvfldVzI, accessed 2/5/2014.
***http://financeandcareer.com/what-can-you-do-with-a-degree-in-health-informatics-and-information-management/, accessed 2/5/2014.
Summary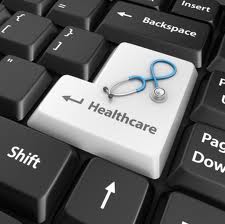 Article Name
The Cutting Edge of Healthcare: Healthcare Informatics
Description
Health informatics is at the cutting edge of innovation in the health care field. The career path is wide, and most health care institutions are on the lookout for trained professionals who are conversant with the technology and practices of healthcare informatics, and offer salaries commensurate with training and experience.
Author